The Biggest Fountain Pen Trends Of 2017
Categories
Reviews
The year that was
As with every industry or hobby, it is clear that there have been a number of recurring themes which have defined the year.
In today's article, we take a look back at the key fountain pen trends of 2017!
1) The rise of the Chinese fountain pen
This year has seen the rise of a number of cheap counterfeit pens coming out of China. From TWSBI and Lamy knockoffs from Wing Sung to fake Sailor's from Delike, $20 gets you a long way.
There are many perspectives and arguments from both manufacturers and consumers as to the place of these so-called 'Chinese clones'. Regardless of which side you are on, it is clear that these pens have made a large impression in 2017.
It will be interesting to see what manufacturers such as Lamy do regarding the copies; legal action is certainly a valid option, but as the automobile industry found, it is not a battle they are likely to win.
2) Price reductions!
It has been interesting to see a number of brands drop their retail prices, especially in the US, to reflect the market rate. It is well known that it is far cheaper to buy many luxury brands from Europe, so in a bid to capture sales that would have otherwise gone offshore, companies such as Pelikan and Aurora have dropped prices.
I think that this can only be seen as a good thing for both customers and importers, as retailers no longer have to offer discounts and specials to compete with Europe.
Read about Pelikan's new prices here, or Aurora's price drops here.
Will we see more companies pens reflect their 'fair' value in 2018?
3) Deaths and rebirths
It seems that Italian pen manufacturers in particular have been going through their booms and busts. This is nothing against the Italian manufacturers, in fact, I think they make the most exciting and beautiful pens, but it is a worrying cycle.
This year saw the closure of Delta pens after 35 years in production. This adds to the graveyard of luxury pen makers who have recently been put to rest.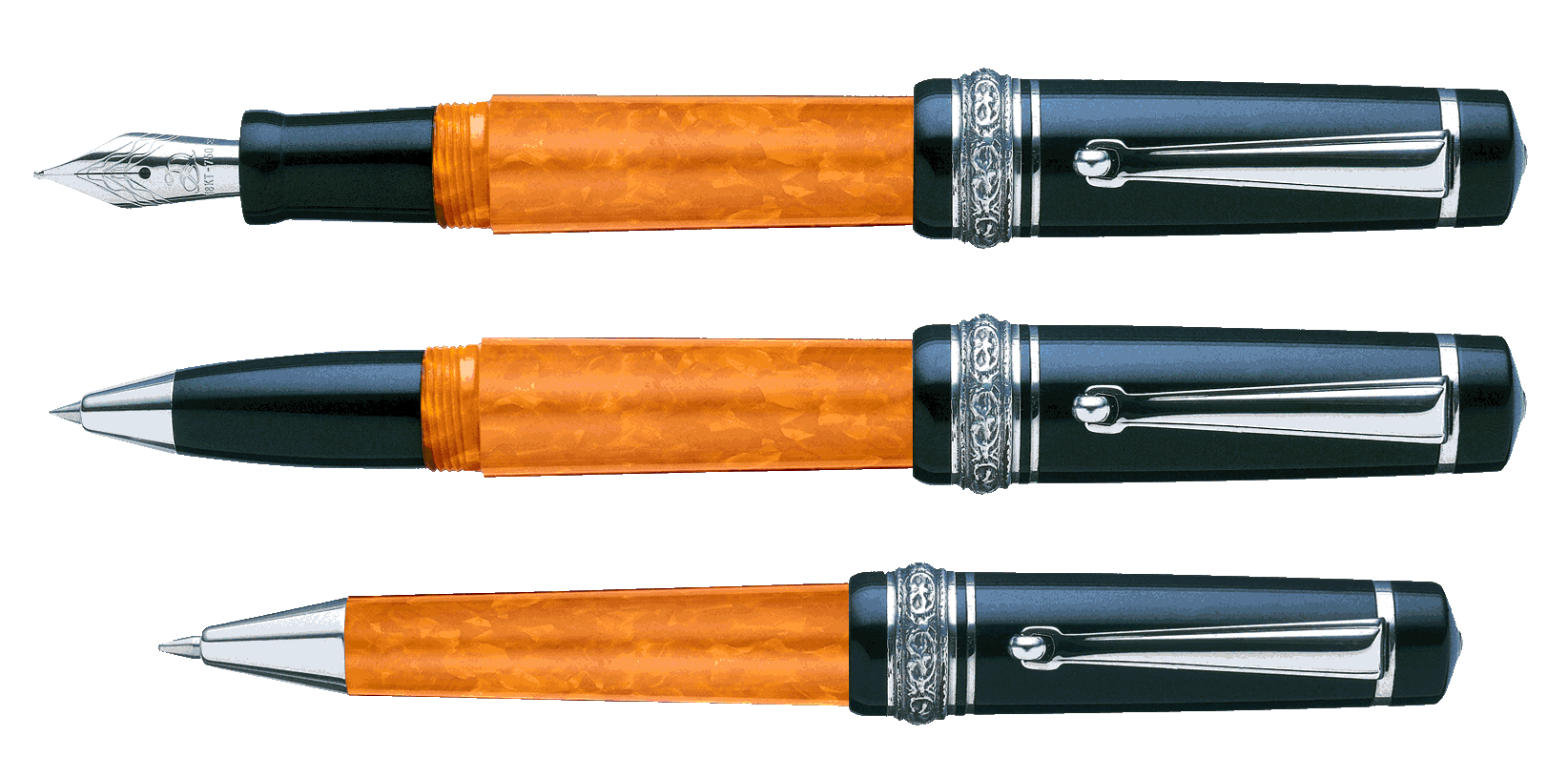 As Omas have shown, this rest may only be temporary, with the brand being reimagined through the new Armando Simoni Club. Whilst the pens may not have the same fanfare as original Omas', it is a positive sign for a brand loved by so many.
4) Fountain Pens rise in popularity
I had a feeling this might be the case… After reading a new Bloomberg report stating that "Fountain Pen Sales Are Surging", my hunch was confirmed. We have been seeing far more discussion about our niche hobby in popular culture, as highlighted by coverage in well-known publications such as Wired, Forbes and The Times.
Onwards and Upwards!
5) Rise of the 'Grey Market'
Much like the Chinese knockoffs, this topic has heralded much debate.
Discounted Fountain Pens sold separately from any retailers have been on the rise, thanks in part to community commerce platforms such as Massdrop. Along with Massdrop, there has been an increase eBay sales of Japanese stationery goods. These products are being sold far cheaper than retailers are able to offer which has caused much of the tension.
The prospect of returns and warranty claims have made these options riskier than buying from certified sellers.
6) The dominance of Japan
From the consistent and almost unrivalled performance of Sailor, Pilot and Platinum, to the amazing performance of Kobe inks and Tomoe River paper. It is fair to say that Japanese made products dominate our hobby.
We cannot see the Japanese industry being toppled anytime soon!
7) TWSBI's continued rise
In just a few short years, TWSBI has become one of the most popular Fountain Pen manufacturers in the world. With fun and functional styling, great writing performance and excellent value, it is little wonder that the brand has developed such a cult following.
Key to TWSBI's success in the past year has been the regular and unique special edition colour-ways and product iterations. 2017 saw the release of a number of new finishes in the Mini-AL, 580AL and ECO lineups, as well as the new ECO-T. We see another big year for TWSBI in 2018!
8) Ink variety
Not too many years ago, ink was simply a means of writing with your favourite pen. This has all changed in the last few years, with ink collecting (*cough* hoarding) becoming a huge part of the hobby. This has spurred the rise of a number of new ink wizards such as KWZ, Robert Oster, Organics studio and countless Japanese makers.
9) Plenty of retailers to choose from
2017 has gifted the birth of a number of new online retailers! In Australia, we have seen a few new online stores such as My Hearty Timber Box and Pensive Pens. Internationally there seem to be more buying options than ever which can only be a good thing for customers.
10) The community grows stronger
The Fountain Pen community has always been a welcoming and informative bunch. In a fringe hobby such as ours, we feel a connection to fellow pen people.
I believe it is this fertile soil that has lead to the large increase in community engagement and content. More and more people are sharing the experiences, opinions and advice on both blogs and social platforms. One look at the thriving R/Fountainpens Sub-Reddit discussions or the debates on Twitter are indicators of the extent of the growth.
It has been encouraging to see so many new blogs pop-up over the last year to join the likes of hobby encyclopedias; Pen Addict, Pen Habit, SBREBrown, Gourmet Pens, The Gentleman Stationer, Pencilcase Blog and many others!
We here at Nibspotter have loved interacting with all of you over the last year and cannot wait for the discussions that 2018 brings.
---
What did you think were the biggest Fountain Pen Trends Of 2017?
Let us know in the comments or contact us!