So what is the best fountain pen friendly notebook?
One of the frustrating things about the fountain pen hobby is having your writing experience ruined by bad paper! To prevent this issue from happening in your life we have compiled our top 10 best fountain pen friendly notebooks and paper!
Many notebooks in the list are expensive, however, we have included a cheaper option for the more budget oriented user!
Without further ado, our 10 favourite fountain pen friendly notebooks!
10) Clairefontaine Essentials notebook
The Clairefontaine Essentials series is one that we really enjoy. The notebooks have 192 pages of high quality 90 gsm paper. Some people find the paper a little bit too smooth, but for the majority of pens, it works great. The cloth binding is super durable and it lies mostly flat. There are a couple of simple colours, including black and a very nice olive!
9) Muji thread bound notebook 
Muji notebooks aren't at the top my list for paper qualities, however, their notebooks are on this list for good reason. They are super cheap and easy to get! The paper on the Japanese-made notebooks is fountain pen friendly and you can get them for as little as $1.50. These are great to have on hand as an option for something less precious!
8) Maruman Mnemosyne

The Mnemosyne series is quickly becoming one of our favourites. Whilst I'm not a huge fan of wire binding, Maruman's top bound pads are second to none. The sleek design looks great in all situations and they come in a huge array of shapes and sizes! Whats more, the paper used in the Maruman notebooks is incredible! It is super smooth, with very little bleed through and it really shows off your ink.
7) Life Noble notebook
Whilst they are on the pricey side, there is a certain allure to the beauty of the Life Noble. These are handmade in Japan and feature a generous 200 writable pages! There is a little bit of feathering with some inks, but it is not a huge issue. The intricate section sewn binding is super durable and the design never gets old.
6) Darkstar collection notebook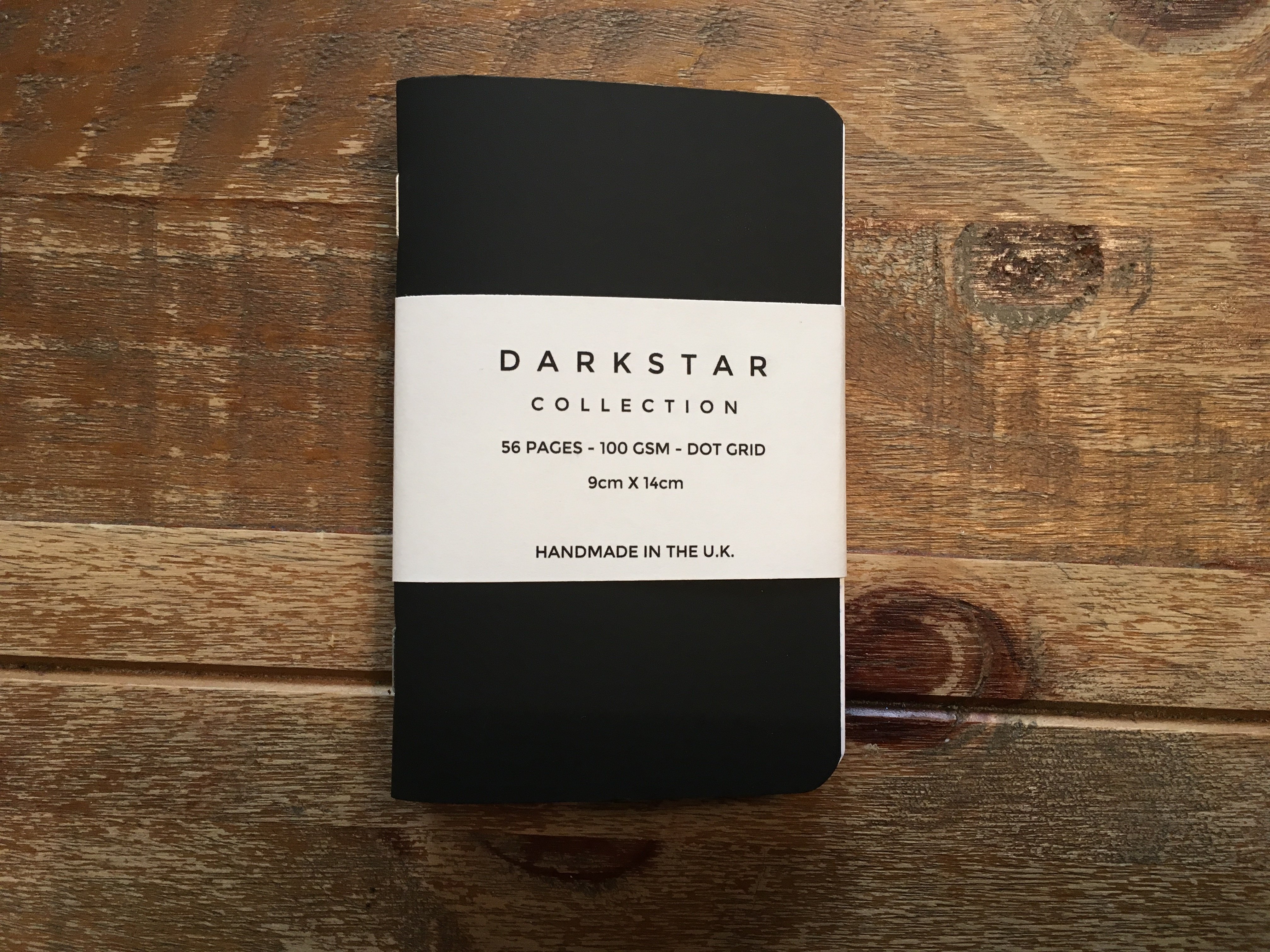 We appreciate anyone who creates a notebook with the fountain pen user in mind. It is a bonus if they are also an artisanal maker! Darkstar has been selling their handmade notebooks for the last couple of years, and each rendition has been an improvement! I haven't tried their new pocket notebooks, but that same 100 gsm paper is super fountain friendly and I am a big fan of their design! You can also pick up a bottle of Darkstar Robert Oster ink to match your notebook.
5) Rhodia dot pad 
How could you not include the Rhodia Dot Pad in this list? The Dot pad uses Rhodia's famous 80 gsm paper which is the 'yardstick' when judging paper. Apart from the pad, Rhodia's Webnotebook and staple bound notebooks are great options!
4) Apica CD
Much like the Life Noble, the Apica CD features a beautiful design and almost 200 smooth pages! I'd say the paper quality is slightly better than that of Life, however, there is still a bit of show through. The binding on the notebook is also very impressive, with super durable sections.
3) Taroko design Breeze/Enigma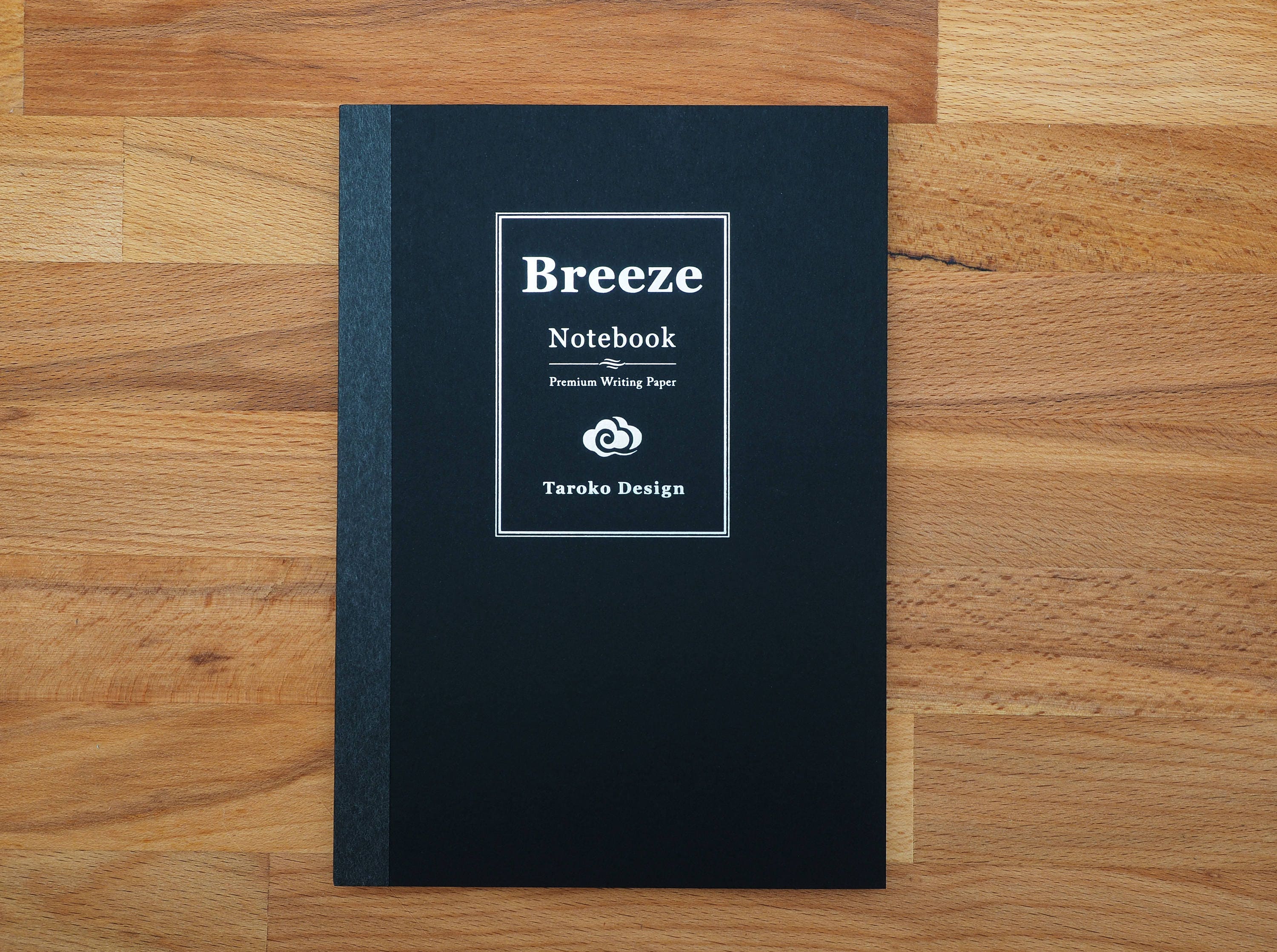 If you want to unlock the full potential of your fountain pen and ink, the Tomoe River paper is the way to go. Taroko make a huge variety of products and inserts including their two most popular fountain pen notebooks, the Breeze and the Enigma. The notebooks are a bit pricey, but given the quality of the paper, it is understandable. Do yourself a favour and try these out!
Buy from Amazon or Buy from Etsy.
2) Leuchtturm1917
The Leuchtturm 1917 is basically the ultimate everyday notebook. Good looks, even better quality and 250 smooth, fountain pen friendly pages. The Leuchtturm has a number of great features including; page numbers, index page, perforated pages, bookmarks and a pocket at the back. All these great features make the notebook well worth the money!
1) Masuya Monokaki
Until recently, the Masuya Monokaki has been hard to get outside of Japan! I got my first one from Rakuten and haven't looked back since. The paper can be compared to that of Tomoe River, however, it is slightly heavier which makes it far more convenient! The notebook has been a staple for Japanese enthusiasts since the 1940's, and with 160 fountain pen friendly pages, it is easy to see why!
Buy here from Amazon (only A6 and B6)
Or
Buy here from Bookbinders. (More sizes)
Bonus notebook!
We couldn't help but sneak this in… the Nibspotter notebook will be ready for sale shortly! The notebook will have many features specifically for fountain pen users including areas to swatch ink, log pens, and much more! Looking forward to sharing photos with you soon!
Disclaimer: some of the products are affiliate links